Video producer to exhibit trendy home segments
Matty D. Media LLC is a Lawrence-based video production company that produces commercials and other videos for small businesses. Many of those businesses are home professionals. Matty D. Media creates segments for remodelers, real estate agents, interior designers and other home experts.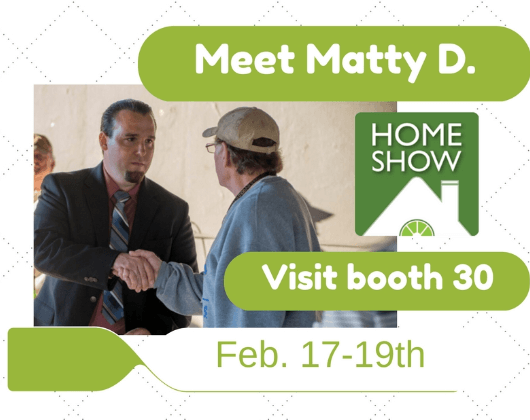 Matty D. Media is showcasing a compilation of those local home segments during the 2017 Lawrence Home Show at Crown Toyota. Attendees will get a first-hand look at how Matty D. Media captures, edits and distributes videos for local clients.
Matty D. Media is also launching a new channel with exclusive features on local housing and interior design trends. Fellow vendors at the home show will be featured. Visitors to Matty D's booth who become viewers can enter a raffle for a fantastic gift basket. The drawing will be held Sunday, February 19th.
​​
This year's promotional video for the Lawrence Home Show was also created by Matty D. Media. Visit Matty D. Media's display at booth 30 during this year's home show February 17, 18 and 19th.