Videos highlight summer initiatives
When you move to a new home, you want extra hands to help carry the load.
A similar transition helped match Matty D. Media with a Kansas school district that educates nearly 30,000 students.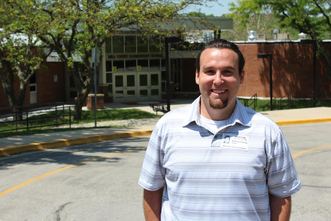 Matt DeSarle, owner of Matty D. Media, produces an end-of-year recap video for an elementary school in the Shawnee Mission School District.
The Shawnee Mission School District recently moved three of its administrative offices to a central location, known as the Center for Academic Achievement. One of departments on the move is the communications team.
As the school year drew to a close, and the staff made the transition, Matty D. Media promoted the school's initiatives heading into the summer months. Those initiatives include the federally-funded Summer Lunch Program and the variety of classes offered by the district during "Summer Enrichment."
Video production also included a recap of academic from students across the district. This segment was filmed in Matty D. Media's 4K cinematic style.