Learn All About Matty D Media and Our Team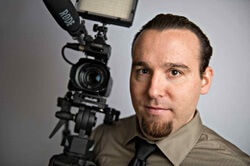 Matty D. Media is a video production service in Lawrence, Kansas specializing in online video content for small businesses and local organizations. Matty D. Media is a field production company that goes to local businesses and captures them in action. We also shoot and edit TV commercials for local advertising. Our clients can build a production strategy that includes videos for websites, social media, mobile ads, trade shows and television. We are based in Lawrence, Kansas where most our collaborations happen. Matty D. Media videographers also shoot projects in Kansas City, Topeka, and across Northeast Kansas. Matty D. Media is a nimble production company, producing high quality videos on short deadlines.
Meet Matty D.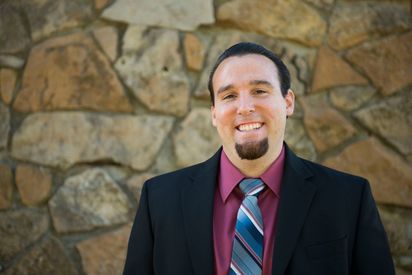 You can reach Matt directly by calling (913) 735-0783.
Owner Matt DeSarle is an experienced television producer. He worked for over a decade in local news, most recently with the ABC News affiliate in Kansas City. Matty D. brings his passion for local story telling to small businesses by identifying characters and capturing great visuals. Matt DeSarle is an experienced editorial manager who collaborates with his clients' public relations and marketing teams. Matt DeSarle lives in Lawrence, Kansas with his wife, Betsaida, and their two sons, Severino and Alejandro. He is proud to work with fellow business owners in his community.
Much More than Matty D… Video production takes a team. Since 2015, Matty D. Media has taken pride in developing a network of local freelance artists and project partners to work with.See some of the best below.
Meet Lindsey Peavler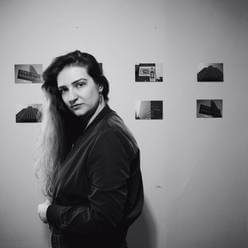 ​​Lindsey Peavler is a videographer and video editor from Kansas City. She graduated from The University of Kansas in 2015 with a BGS in Film and Media Studies and a Minor in Business. Lindsey began freelance video editing in Kansas City after her graduation working for local organizations, businesses, and production companies. She works with Matty D Media on projects from start to finish with a big focus on video editing. Lindsey provides attention to detail, valuable decision making, and is always on top of contemporary trends in her edits. Lindsey Peavler lives in Kansas City, Missouri with her boyfriend, Tyler, and her two sons (cats), Boomer and Blackjack. She is delighted to be working with Matty D Media.
Meet Eric Scherbarth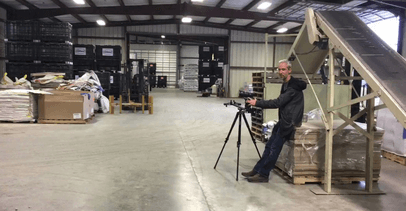 Eric Scherbarth awaits a forklift driving by for a camera shot inside the Midland Genetics production facility in Ottawa, Kansas.
Eric Scherbarth has over fifteen years experience shooting and editing digital content. He has a Masters in Fine Arts in Film Production degree from Columbia University. Eric is a director of photography during cinematic productions at Matty D. Media LLC. You can see Eric's camera work shine during productions for brands like the Kaw Valley Farmers Market, Construction Specialties and the Growing Food, Growing Health project.
He began his career in New York City where his clients included Yelp, Zillow, AT&T & Rutgers University. Eric moved to Lawrence, KS in 2015 where he has continued working within Lawrence and the Kansas City Metro.