Event Videography for Kansas and Beyond
Traditionally, Matty D. Media is a video production company that serves the Lawrence, Topeka, Kansas City, and surrounding business communities.  Because of COVID-19, our footprint has expanded.  National organizations that need virtual video production have been turning to Matty D. Media more frequently.  As events have been suspended, virtual video production fills a gap.  We are producing video tutorials as a substitute for continued education conferences.  We are enhancing speaker presentations for talks that would normally fill an auditorium.  And we are producing more virtual tours than ever.
Feature projects from our event coverage portfolio:
Panel Discussions
Site Surveys
Grand Openings
Educational Conferences
Speeches & Presentations
Professional Award Ceremonies
Companies We've Worked With
Matty D. Media has produced high-quality videos for local and national brands alike. Our video crew serves franchise locations like BOOST Mobile and John Deere Tractor. We are also proud to serve growing regional companies such as Midland Genetics and McGrew Real Estate. Matty D. Media also provides video production for Lawrence, Kansas organizations like LMH Health, K-State Extension, and the Lawrence Chamber of Commerce, to name a few. Our videos appear on company websites, social media feeds, on display at trade shows, conferences, and even closed audiences like company training modules.
While our filmmaking crew is based in Kansas, we serve companies throughout the region in Kansas, Missouri, Nebraska, Iowa, and Oklahoma.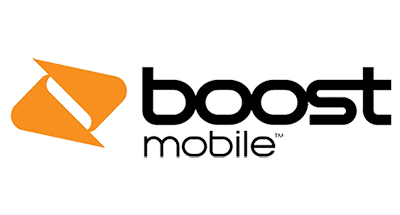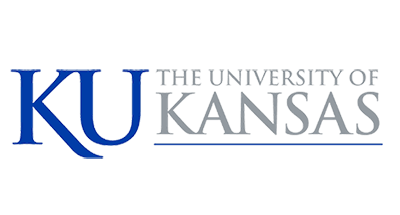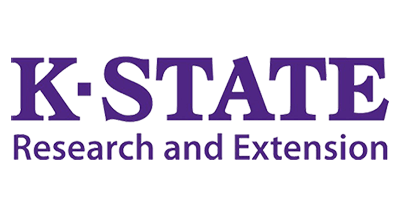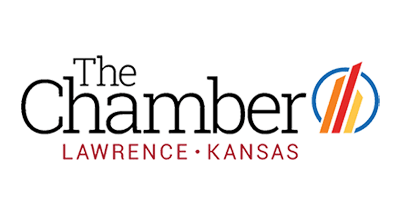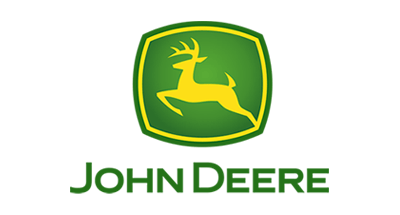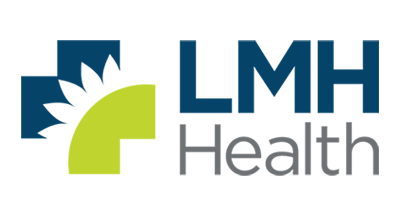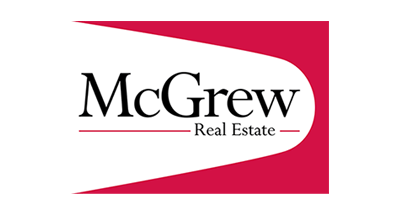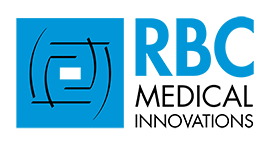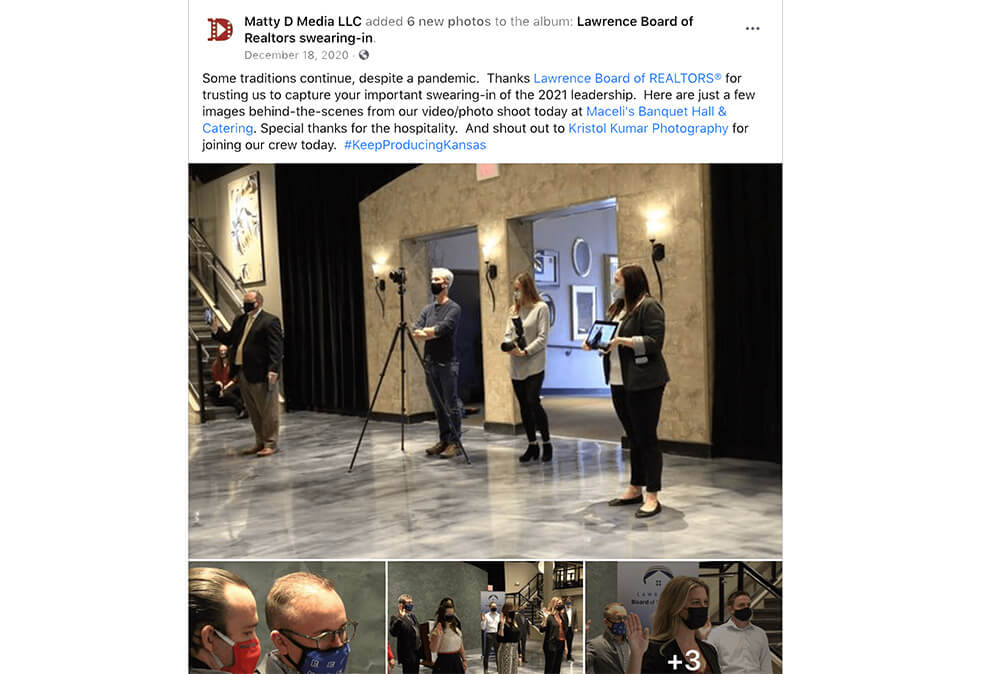 Event Videography Solutions Since COVID-19
On a local level, we are shooting interviews with CDC guidelines in place to safely deliver video content online. The Architecture Institute of America Kansas office is hosting its audience for a virtual video tour of projects with statewide relevance. Store directors of The Merc Co-op are showing their owners 2020 success stories through a new video series on YouTube. The Lawrence Board of Realtors is producing videos to award its achievers from 2020. These groups and many more are relying on Matty D. Media for high quality videos.
Video Editing for Zoom Video Conferences
Video productions that relied on Zoom video conference recordings became popular (and necessary) during the coronavirus outbreak. Matty D. Media enhances these recordings with graphics, music, Power Point slides, voiceovers, stock video, and other production elements. Our video editors often pitch ideas to enhance panel discussions after reviewing raw recordings. The example below is just a brief sample of an intro video created for a continued education series.
How Much Does Event Videography Cost?
Matty D. Media submits custom estimates for every event production. There are several factors that dictate the cost. They include time, location, equipment and video editing expectations. Another main factor is video quality. We produce in both HD and 4K quality.
Our 4K cameras deliver a higher image quality than HD. Additionally, 4K video assets have a longer shelf-life, as more people are watching content on 4K devices. We deliver our clients the final video product via Dropbox. Our HD videos are delivered in 1920×1080 resolution while 4K videos are delivered in a 3840×2160 resolution. Please see an example of our recent 4K production above and below.
Even though this video exists in a 4K format, you may still be watching it as an HD experience. This could happen because the platform hosting the video has compressed the file, or because the device you're watching it on doesn't support 4K. Regardless, you can still see the image quality of the 4K camera is better than the HD one. And, the 4K video file will be yours to keep forever if you hire Matty D. Media LLC for your project.
Need A La Carte Video Production Services?
Check out our A La Carte Video Services page to learn more about our full service offering.
You can also contact us directly for a free consultation.
Event Videography FAQ:
What is B-Roll?
B-roll is essential cover footage that compliments a narrative.  B-roll is almost synonymous with "action shots."  However, not all B-roll is an action shot.  B-roll footage could also show a place or a product.
How can I add production value to my base?
Matty D. Media offers a variety of extra production elements.  We offer drone videography, custom animated graphic design, voiceover services, and more.  Click here to browse a la carte options.
How can I save money on event video production?
Matty D. Media makes it affordable for existing clients to repurpose raw footage.  For only $45 per hour, we will re-edit source material from your original package.  For example, a spinoff video on a secondary topic could be produced in the $120-$160 territory.  Visit https://mattydmedia.com/a-la-carte-and-extras/ to see more a la carte and extra options.
How can I contact Matty D Media to get started?
Ready to produce?  Please call or text (785) 917-1999 or fill out a contact form for a free estimate.
Matty D. Media proudly serves small businesses during the COVID-19 while following CDC guidelines.