Event Videography for Kansas and Beyond
Traditionally, Matty D. Media is a video production company that serves the Lawrence, Topeka, Kansas City, and surrounding business communities.  Because of COVID-19, our footprint has expanded.  National organizations that need virtual video production have been turning to Matty D. Media more frequently.  As events have been suspended, virtual video production fills a gap.  We are producing video tutorials as a substitute for continued education conferences.  We are enhancing speaker presentations for talks that would normally fill an auditorium.  And we are producing more virtual tours than ever.
Feature projects from our event coverage portfolio:
Panel Discussions
Site Surveys
Grand Openings
Educational Conferences
Speeches & Presentations
Professional Award Ceremonies

Zach Saltz
17:58 06 Jul 21

Tony Schwager
13:00 16 Jun 21
Definitely a professional. Just a simple conversation with Matty was an inspiration, and definitely had a true passion for Video Production. Projected a strong resonation in my mind of his decision to his children, and to the betterment of children... That strikes a chord with me.

Anthony Carter
21:18 29 May 21
The team at Matty D Media knocked it out of the park for us. They produced great quality videos for us, over a holiday, during a pandemic, and were nothing short of polite, professional, and responsive along the way. They delivered on time and on budget! We look forward to doing more with Matt and the team at Matty D Media!

We've worked with Matt on a few different projects in the last few months. He and his team were quickly able to see our vision of the end product and delivered quality and affordable productions for us to use to educate and inform citizens. Even during this time of a public health crisis, he and his team worked virtually with us to complete the projects. Matt and his team are professional and accommodating and took the time to understand our needs and sensitive to our business. The team worked fast to have final products in a matter of weeks. We look forward to working with Matty D Media on future projects!

Hannah Stambaugh
23:07 09 Feb 21
I was referred to Matty D Media LLC through Andrew McClellan at straightlinewebsolutions.com. I needed an explainer video for my new site and he recommended Matt. I couldn't be happier with the entire experience. He and his choreographer Eric were exceptional. He listened to the message I told him I was trying to deliver to the customer. Most businesses would just do what you tell them. Matt was different. He was able to look at my company with an unbiased eye and give me feedback on a better way of approaching the task than I could. This, coupled with his easy and relaxed demeanor, allowed me to just be myself. There is a sweet and earnest quality to the production. I feel very happy with the entire outcome. I will definitely use him again.

Jon Jahraus
17:15 16 Sep 20
Matt is always very pleasant to talk to and work with. He has always showed his great passion for video production through his creative angles of helping small business owners and his professionalism of illustrating his indepth understanding of his clients:)

Chen Liang Real Estate
00:41 04 Sep 20
I called Matty D because I had seen their work and was very impressed with the quality. I was in a bind and needed a commercial to be done quickly and professionally. Matt and his crew expedited their filming and editing and helped me to reach what seemed like an impossible goal. I will use them again anytime that I need media services. They are exceptional in quality and service.Terry Jacobsen (owner)

Printing Solutions Accounting
21:29 19 Aug 20
Our company has over 100 locations nationwide with thousands of employees. Within the past year Matty D Media has produced several video production projects for us. In every instance the work was exceptional, finished ahead of schedule, and was within the budget provided. It's for these reasons and many more why our company plans to continue working the Matty D Media on future video production projects

Peter Browning
18:32 05 Aug 20
Matty has provided wonderful results for my video request. Working with him during this time of uncertanity and navigating covid in our lives has been in flow and ease. He did a video to launch my Master Class outside and I felt safe and did not skip a beat on the video timeline. I also sent Matty a video to perform his magic on to launch for the ICF Heartland Charter Chapter for Missouri and Kansas ICF Coaches and this was also seamless and with a level of high excellence. I would highly recommend Matty D Media for any and all of your video needs. Liz Dobbins

Liz Dobbins
18:12 29 Jul 20
Matt was not only professional, but patiently coached me through the production. He was clear and concise. Efficient. He was his element and always operating on that fine line between speedy but not rushed. I also feel I got a very good product for the money. What's more, he initiated calls and emails throughout the project and continues to do so to check up on me. That's impressive customer service. I am looking forward to our next project.

Paul Morgenroth
16:41 25 Jul 20
Working with Matt was so effortless and our business saw immediate results. Our video presence online has set us apart from our competitors and we hear from our new clients that they feel like they already know us after watching our videos. We will continue to produce more and more videos with Matty D Media, they truly are the experts.

Neal Julian
01:42 24 Mar 20
Matt's production location scouting and attention to detail provided in their bid was very helpful! His legwork in the pre-production process was very thorough and much appreciated!

Matty D. Media is an absolute joy to work with. Matt DeSarle is the best of the best! Between his knowledge, expertise, and dedication to capturing your vision, Matt produces amazing work that you will be proud to share. He is always easy to reach and very organized in his work, not to mention his attention to detail! Did I say generous?! Matt even volunteers his talents to help nonprofits like Kansas Advocates for Better Care share their story and gain support from the community. Don't sleep on Matty D. Media, be sure to book Matt and his team for your next video production!

Kansas Advocates for Better Care KABC
18:39 30 Oct 19
Matt has been influential in creating a media presence for our company. He learned our industry and took the time to understand our company culture, and that has made the difference. We have worked with Matt for 3 years and continue to find value in what he adds to our brand experience.

Wes Sylvester
16:16 15 Mar 19
Matt is a professional and easy to talk with. He has a good eye for how to stitch together compelling videos and he can deliver what you want.

Stephen Lane
18:06 14 Mar 19
Matty D Media LLC has been great to work with, and does top quality work! He really takes the time to find out what our goals are and what we're trying to accomplish with each project, and makes sure we get what we need. Thanks Matt!

Express Lawrence
15:16 29 Nov 18
Matty D. Media gave me the professional online appearance I needed to expand my clientele and reach more ideal clients. I'm a repeat customer because they get response and take my business to a whole other level!

Christine Julian
16:06 09 Oct 18
I had the great pleasure of collaborating with Matt on a series of videos. He's professional, innovative and easy to work with. I look forward to working with him again in the future!

Stacie Schroeder
03:08 20 Apr 18
I have had the privilege of working with Matt on several occasions. It is always a pleasant experience. He does a great job of honoring his clients and doing the best work he possibly can.

Cameron Philgreen
17:15 09 Mar 18
Matt is very professional, easy to work with, and has a great vision for the final outcome of a project!

Matt has produced two videos for Rainbow International Restoration of NE Kansas and is great to work with. His background provides him with the tools to interview, video, edit and produce high quality videos. He made one of our customers cry when he previewed a before and after video of a devastating home fire loss. Matt was able to capture the raw emotion they felt when explaining their loss to Matt.Thank you very much and we certainly look forward to working with you again!

Steve Berger
14:35 11 Jul 16
Matty D Media is the only video production company I will use. He is prompt, professional and his ideas make something simple into something amazing.

Tracie Fobes
12:09 11 Jul 16
We are quite pleased with the videos that Matt has shot and edited for us. As a carpet & rug cleaning business, visual communication of what we do is very important. Matty D Media has helped us do this effectively and creatively with end results that are outstanding.

Michael Brummett
00:28 08 Jul 16
It was great working with Matty on our video. Very creative and patient during the filming process. Thank you so much. We will use his company on all our future videos.

Bryan Harris
21:59 07 Jul 16
Prompt, Professional, Creative and Caring. Was extremely pleased with the quality of the product and level of professionalism from Matt. I highly recommend him to other local businesses.

Mike Urish
17:25 07 Jul 16
LOVED the whole process with this company! I highly recommend them to anyone who wants to raise awareness of their business to the masses in social media.

George Baker
17:24 07 Jul 16
We've worked with Matty D. Media for a number of projects for our small business and are continually impressed with his video production capabilities, responsiveness, professionalism and turnaround time.Matt stays on top of the latest technology and media trends, regularly bringing new ideas and concepts to us in order to assist in growing our business and brand awareness. His video production is clean, consistent and cohesive. We never have any doubts that the finished product will be a hit.We enjoy collaborating with Matt and look forward to working on future projects together.

Companies We've Worked With
Matty D. Media has produced high-quality videos for local and national brands alike. Our video crew serves franchise locations like BOOST Mobile and John Deere Tractor. We are also proud to serve growing regional companies such as Midland Genetics and McGrew Real Estate. Matty D. Media also provides video production for Lawrence, Kansas organizations like LMH Health, K-State Extension, and the Lawrence Chamber of Commerce, to name a few. Our videos appear on company websites, social media feeds, on display at trade shows, conferences, and even closed audiences like company training modules.
While our filmmaking crew is based in Kansas, we serve companies throughout the region in Kansas, Missouri, Nebraska, Iowa, and Oklahoma.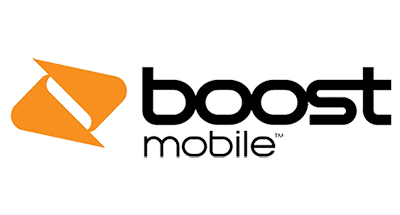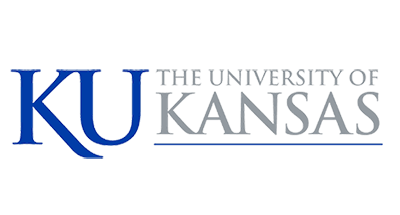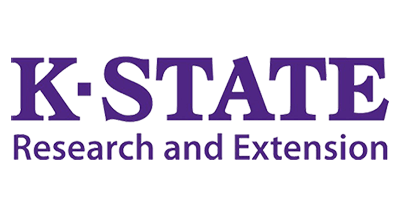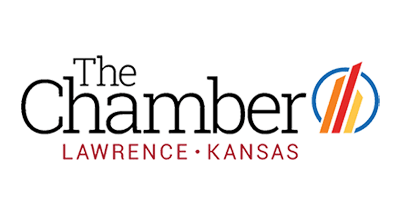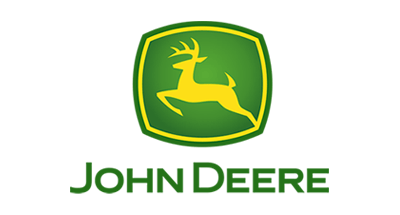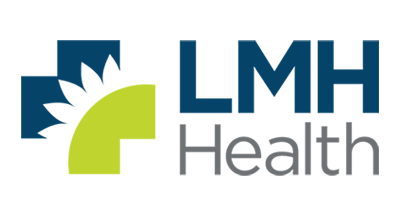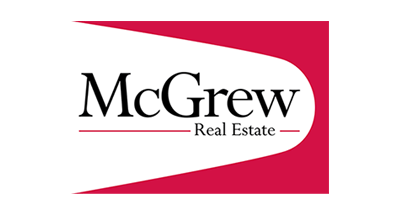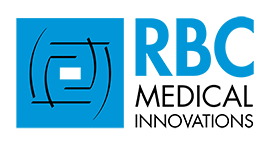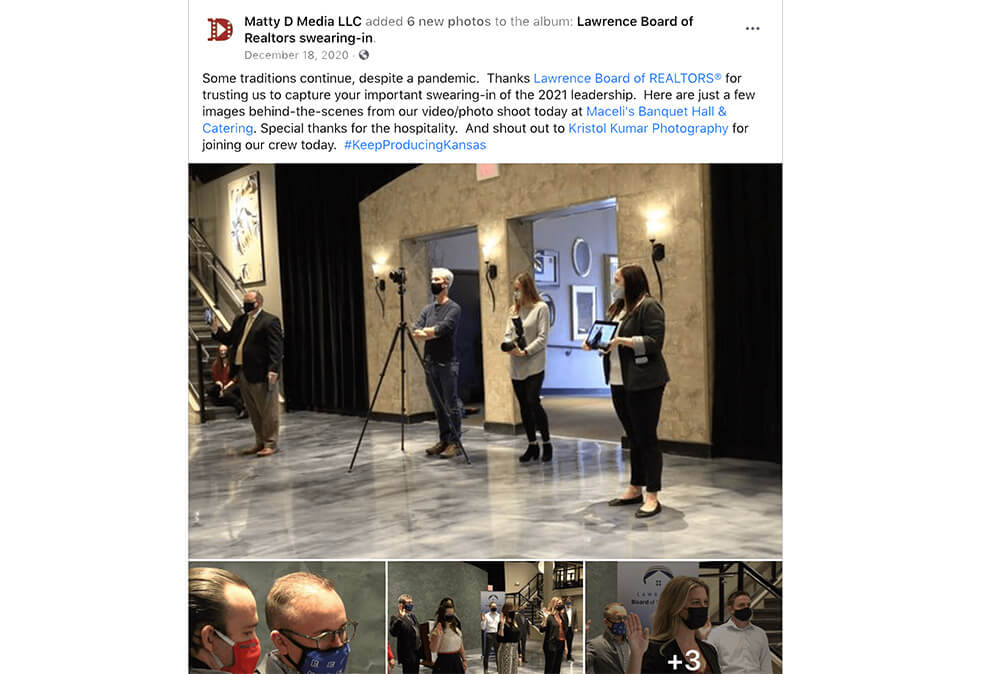 Event Videography Solutions Since COVID-19
On a local level, we are shooting interviews with CDC guidelines in place to safely deliver video content online. The Architecture Institute of America Kansas office is hosting its audience for a virtual video tour of projects with statewide relevance. Store directors of The Merc Co-op are showing their owners 2020 success stories through a new video series on YouTube. The Lawrence Board of Realtors is producing videos to award its achievers from 2020. These groups and many more are relying on Matty D. Media for high quality videos.
Video Editing for Zoom Video Conferences
Video productions that relied on Zoom video conference recordings became popular (and necessary) during the coronavirus outbreak. Matty D. Media enhances these recordings with graphics, music, Power Point slides, voiceovers, stock video, and other production elements. Our video editors often pitch ideas to enhance panel discussions after reviewing raw recordings. The example below is just a brief sample of an intro video created for a continued education series.
How Much Does Event Videography Cost?
Matty D. Media submits custom estimates for every event production. There are several factors that dictate the cost. They include time, location, equipment and video editing expectations. Another main factor is video quality. We produce in both HD and 4K quality.
Our 4K cameras deliver a higher image quality than HD. Additionally, 4K video assets have a longer shelf-life, as more people are watching content on 4K devices. We deliver our clients the final video product via Dropbox. Our HD videos are delivered in 1920×1080 resolution while 4K videos are delivered in a 3840×2160 resolution. Please see an example of our recent 4K production above and below.
Even though this video exists in a 4K format, you may still be watching it as an HD experience. This could happen because the platform hosting the video has compressed the file, or because the device you're watching it on doesn't support 4K. Regardless, you can still see the image quality of the 4K camera is better than the HD one. And, the 4K video file will be yours to keep forever if you hire Matty D. Media LLC for your project.
Need A La Carte Video Production Services?
Check out our A La Carte Video Services page to learn more about our full service offering.
You can also contact us directly for a free consultation.
Event Videography FAQ:
What is B-Roll?
B-roll is essential cover footage that compliments a narrative.  B-roll is almost synonymous with "action shots."  However, not all B-roll is an action shot.  B-roll footage could also show a place or a product.
How can I add production value to my base?
Matty D. Media offers a variety of extra production elements.  We offer drone videography, custom animated graphic design, voiceover services, and more.  Click here to browse a la carte options.
How can I save money on event video production?
Matty D. Media makes it affordable for existing clients to repurpose raw footage.  For only $45 per hour, we will re-edit source material from your original package.  For example, a spinoff video on a secondary topic could be produced in the $120-$160 territory.  Visit https://mattydmedia.com/a-la-carte-and-extras/ to see more a la carte and extra options.
How can I contact Matty D Media to get started?
Ready to produce?  Please call or text (785) 917-1999 or fill out a contact form for a free estimate.
Matty D. Media proudly serves small businesses during the COVID-19 while following CDC guidelines.