With the support of many great business clients here in Lawrence, Kansas, Matty D. Media is growing. We are looking to hire videographers and editors for the coming year on a variety of projects.
Matty D. Media is looking for part-time help on video shoots, edits and occasional on-camera work. We are a member of the Lawrence Chamber of Commerce. We work with local businesses and organizations.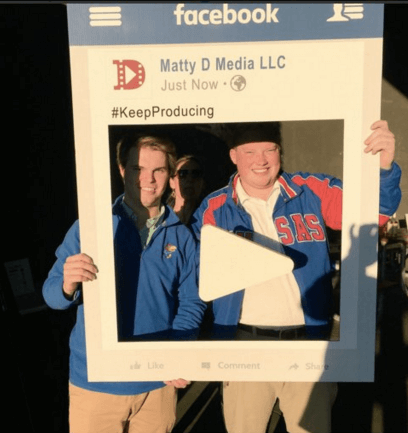 We are also a vendor of the University of Kansas for video productions.
Matty D. Media provides internship opportunities as well. This fall a film and media student earned 2 credits for 6 hours of work per week.
​Please e-mail your resume to mattydmedia@gmail.com and write a paragraph that explains your skills and passions within the media industry.