Midland Genetics unveils new series at annual event
Midland Genetics, a seed company based in Ottawa, Kansas, unveiled a new video series in front of its most important audience: farmers from across Kansas, Missouri and Nebraska. The annual "field day" event attracts farmers by the busload. The event is an opportunity for Midland Genetics to show its research plots with soybean and corn crops. Farmers can see first-hand the results that multiple different varieties of seeds produce.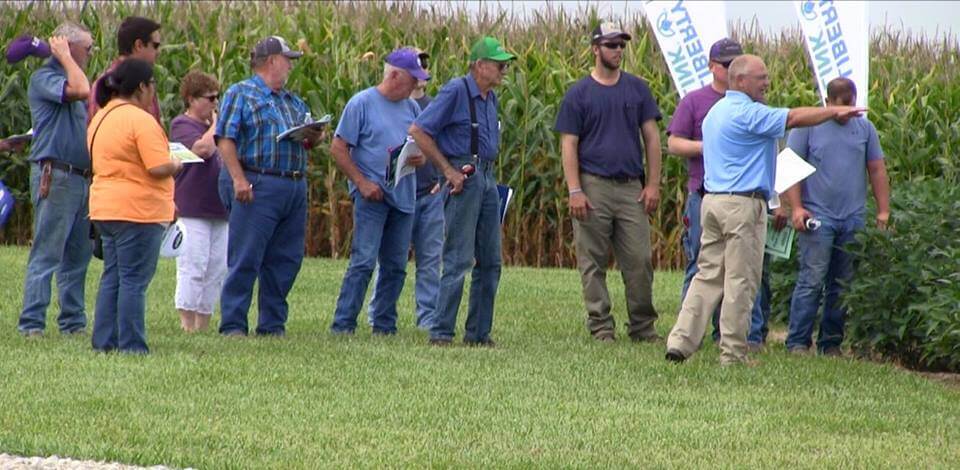 After groups of farmers toured six different exhibits with continued education, they were treated to a barbecue dinner. Experts in agricultural research presented findings about new industry trends. The event concluded with the premiere of a new video series, produced by Matty D. Media LLC.
Throughout the summer of 2017, a video production crew captured footage and interviews with the Midland Genetics team. The first round of videos focused on the company's family history (four generations), its research process, and also captured its production and logistics inside its warehouse.
After the videos played on the big screen, Midland Genetics sales manager Glen Pyle asked the crowd, "what did you all think?" before receiving an applause.
​
"Yeah, (Matty D. Media did) a great job stitching that all together. Because, I can tell you, we all had a rough time the first time through," Pyle joked of his own sales team's on-camera debut.
Once the field day ended, post-production began on video segments for the farmers who were not able to attend the event. To produce with Matty D. Media, please call (913) 735-0783 or e-mail mattydmedia@gmail.com.