"Brand Like a Boss" delivers for small businesses
Matty D. Media is teaming up with brand consultants, Creative Clique, to provide small business owners workshops that will ignite their digital marketing. It's a two-day event that will educate attendees on best practices for DIY marketers. It will also empower them with new content.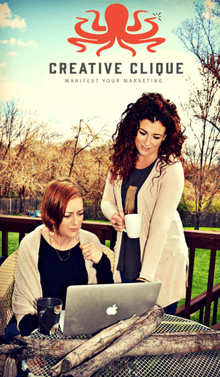 Daryl Bugner and Becca Booth are the brains behind Creative Clique (visit http://www.manifestyourmarketing.com/). They take their motto "brand like a boss" seriously! Booth and Bugner regularly host sessions with small business owners to walk them through brand and marketing decisions. During this event, they'll host half day sessions with local professionals on Tuesday, June 20th. Those workshops will set the table for a photo and video session that will follow.
Lifestyle and corporate photographer Kristol Kumar will capture professional headshots for attendees. They'll be perfect for LinkedIn, professional Facebook pages and other social media and digital outreach.
Matty D. Media will produce a minute-long biographical video on each participating professional. Videos will be interview-based and fueled by talking points and brand focuses established in the half day session.
Click here to register today – space is limited.