'Best of Lawrence' edit blends raw footage
Lots of professionals, even companies, invest in cameras and other video equipment in an effort to ramp up their content marketing. However, months or years later, many of those professionals are left with lots of raw footage and no clear message. Lawrence, Kansas video production company Matty D. Media LLC welcomes clients who have a ton of raw footage and need a producer to tie it all together.
A similar (but different) dynamic was at play during the 2017 Best of Lawrence presentation by the Lawrence Journal-World.
Every year, the publication gives Lawrence residents a chance to vote their favorites — everything from best burger to best chiropractor. All the winners are revealed at the Winners Bash. For both the video tribute at the Winners Bash, as well as the promotional video ahead of the party, Matty D. Media edited a variety of videos that were also submitted by the public.
The video submissions themselves ranged in quality. Sixty-three minutes of raw footage was cut down into a minute-long promo video. The Winners Bash tribute video was 2:30. The footage ranged from high-quality cinematic DSLR footage, to drone footage, to short iPhone videos with poor audio but colorful personalities. As with most things in Lawrence, it all came together in harmony.
The poetic narrative read throughout both videos was written by Matty D. Media owner Matt DeSarle. It was read by the LJ-World's Chad Lawhorn.
For information about how to edit your raw footage into something spectacular, call (913) 735-0783 or e-mail mattydmedia@gmail.com.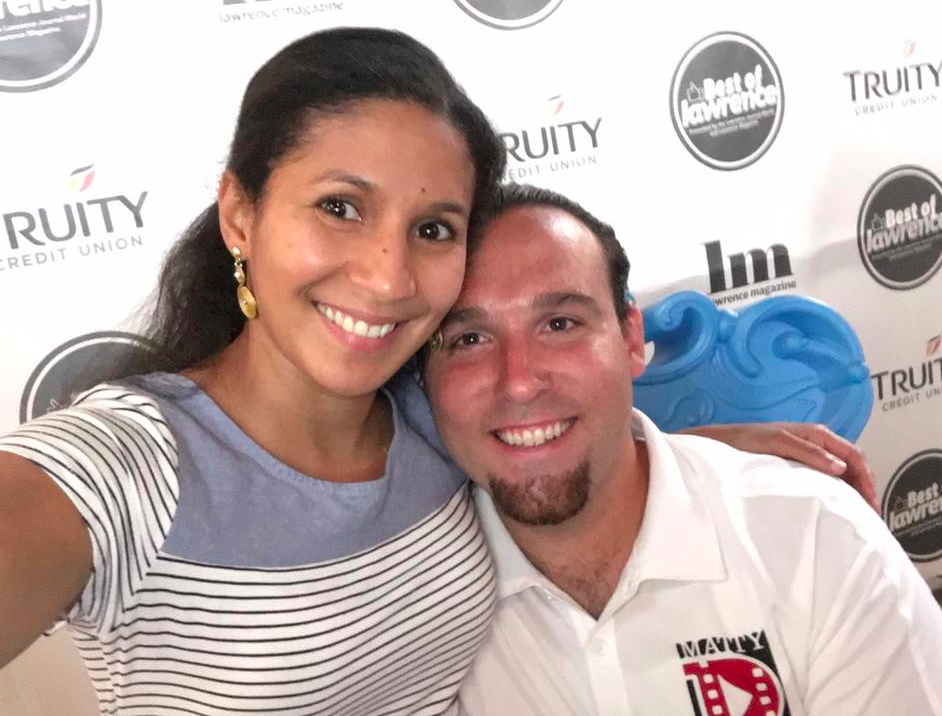 Matty D. Media LLC owner Matt DeSarle shares a selfie with wife Betsaida Reyes during the 2017 Best of Lawrence Winners Bash.