Video Production for e-Learning
To make educational videos better, first consider your resources.  For example, video conferencing itself can be a tool with multiple applications.  When professionals meet virtually to share expertise, it could be a great opportunity to create videos for future use.  Whether it's a company conference, e-learning, or another important update, those video chats carry value.  They can be recorded, edited, and re-purposed for a new audience.  Matty D. Media specializes in video editing for a variety of professional needs.  To connect with our virtual video production team, please e-mail mattydmedia@gmail.com.
Free Tips to Make Better Educational Videos
A few simple tips about video production can make educational videos more compelling.  Educators thrive while communicating inside the classroom setting.  However, video is a different form of communication.  If you are an educator, you can appreciate learning the different tools available to you.  We hope that this article can serve as a DIY resource.
About Matty D. Media Video Tips
Matty D. Media is a video production company based in Lawrence, Kansas.  Our clients include educators and entrepreneurs alike.  Everyone seems to have interest in upping their video production game.  Feedspot recently ranked Matty D. Media among the top 35 video production blogs on web.  We have articles dedicated to giving free advice on what to wear on-camera during video shoots, how to leverage video to seek grant funding, and grassroots tips to repurpose video content on social media, among other topics.
How to Make Better Science Lesson Videos
Recently a scientist, and friend of Matty D. Media, reached out to us to review his newest educational video.    Christopher DeFraia, PhD, teaches biology at Ferris State University in Michigan.  He is teaching a new biology course through a series of online videos.  Here is what DeFraia's video looked like before Matty D. Media was involved…
How to Properly Blend Music During Video Edits
Using copyright free music in your video can increase tempo and keep your audience engaged.  And, because its copyright free, you won't get sued.  There are infinite resources available for copyright free music.  Like anything, you have to pay for higher quality.  Media giants like Facebook and YouTube have their own libraries.  As free libraries go, YouTube is probably the best.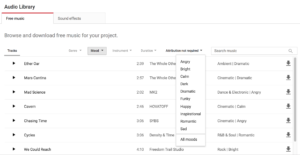 When using background music, make sure it's low enough to hear the speaker.  The volume should be roughly 20-25% of the presenter's volume.
For the purposes of this experiment, we searched the music library for the term "science."  YouTube's audio library gave some options.  We chose a rock track called "We Could Reach" to coincide with DeFraia's introduction.
How to Tastefully Use Stock Video
Similar to copyright free music, stock video can boost your production value.  Of course, there are a lot of stigmas about cheesy stock photos or videos.  However, when tastefully done, stock video can introduce a visual you might not have available in your lab.  Remember to search for videos wisely.  Use phrases that are vague enough to merit results.  However, use phrases specific enough to match your visual needs.  For example, when DeFraia is talking in the intro about how life is connected, a high definition shot of a plant leaf is appropriate.  We simply searched for the word "plant" into the website pexels.com and 960 search results came up.  Click here to browse Video Pexels for yourself.  Other websites like Video Blocks offer free trials.  However, those trials don't last long before they ask for you to pay.
Subtle Tricks to Edit Quicker Videos
You would be surprised how effective shortening a video can be at making it more compelling.  The "ums" and "ahs" we naturally say can add up quickly.  Stock video can also be a tool to bridge your editing-out those subtle stutters.
Another underestimated production tool is the time-lapse.  In the video above, DeFraia spends 34 seconds writing out the sentence, "What evidence supports the idea that all life is related?"  In the video edit, this whiteboard sketch can be sped up 250%.  Effectively, that eliminates 18 seconds of "dead air."  You will be surprised how trimming these subtle nuances out will create faster moving, more compelling videos.
Speeding up a video is often referred to as altering its "clip speed."  Most video editing programs, including Camtasia, have tools to play with the clip speed.  Click here to watch a video tutorial on that.
"Zooming in" on a subject can have a similar effect.  It avoids your viewer getting confused.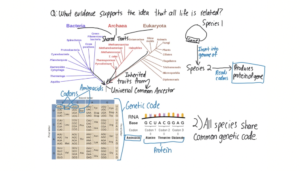 There is a rule of thumb for displaying text on TV or video.  As a video editor, you should give the viewer the chance to read a sentence twice.  In the example above, there is too much information for a viewer to process visually.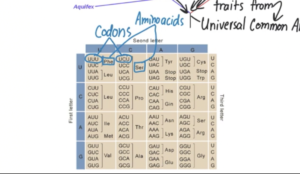 Consider zooming into a section of the whiteboard.
Television producers often use a technique called "tension and release."  Producers stack their newscasts with a certain rhythm.  Hard news stories are quickly followed by human interested stories.  Just when the viewer feels no hope for mankind, he watches the story about a toddler who saved the day.  The fun human interest stories buffer the tense moments.  In a similar way, this basic shot of a cornfield gives the viewer relief.  The overwhelming diagram is relieved by a familiar all-American visual.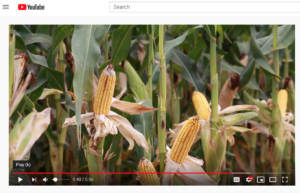 Upcoming Video Tips by Matty D. Media
Similar to DeFraia's subject matter, this article is a living, breathing organism.  It will wake up tomorrow and make improvements to itself.  Stay tuned for new tips being added to this landing page.
Have questions about video production?  E-mail us at mattydmedia@gmail.com today!
Matty D. Media also offers video editing services for companies (and schools) interested in enhancing their production value.